Large houses have shown the greatest resilience in the face of South Africa's first recession in over a decade, according to data released on Monday.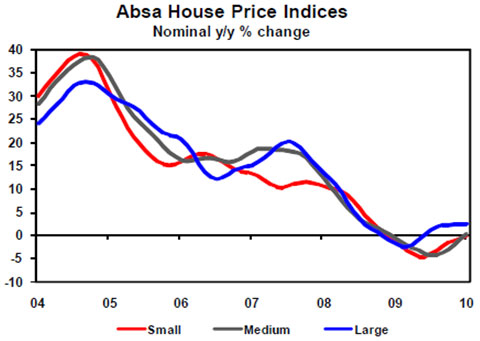 According to Absa's House Price Index the average large house (221m2 to 400m2) lost 3.7% of its price in December 2009, compared to the same period in 2008. Small- and medium-sized homes lost 6.6% and 6.9% of their value respectively, compared with December 2008.

Although still lower than pre-financial crisis prices, large home prices have shown a gradual recovery since February 2009.
"Keeping in mind that the positive effect of lower interest rates will gradually wear off towards the end of the year, nominal house price growth of about 6% in 2010 is currently projected," Du Toit said.